About Exercise Nutrition Hub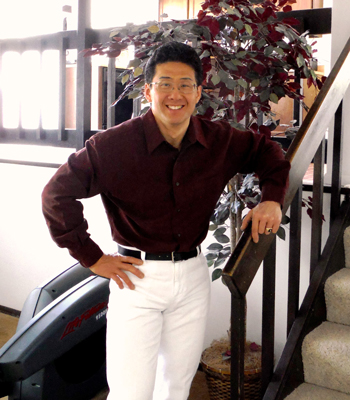 Exercise Nutrition Hub was designed to be an educational resource by Oliver Eehn, who is a long-time fitness professional, and was born out of his personal training business, located in Colorado.
After helping hundreds of individuals jumpstart their own health and fitness plans and helping them to look and feel their very best, Oliver wanted to share his expertise and passion with the masses through this online resource and reach millions, by helping folks to learn about exercise and healthy eating easily and affordably.
Because the health and fitness industry has become so inundated with so much hype and sensationalism, the goal of Exercise Nutrition Hub is to educate our members and change the misperceptions of what it means to get healthy and stay healthy.
Our desire is to teach our members a common sense approach to healthy eating and exercise then translate that into maintaining a healthy lifestyle thereafter. In all of this, our mission is simple: Improving Health, Improving Lives. We want to help you live life to the fullest and enjoy good health for many years. Our hope is that you will embrace our mission and use Exercise Nutrition Hub to assist you on the road a healthier, happier you.
While some of features of the site are free to visitors, viewing the complete website will require a membership, where you will then have access to a full line-up of pre-designed workouts, exercise video instruction, recipes, meal plans, fitness progress calculators and lots of other interactive tools to get you into the best shape of your life. We are constantly working to improve our website, with its products and services, with the goal of offering you the finest online educational health resource. And to do that, we want your feedback.
We want to hear your ideas and even some constructive criticism for how we can improve our site. So please don't hesitate to contact us at any time and you can be sure that our expert staff will get back to you right away. You can also join our community by following us on Twitter, liking us on Facebook, or posting comments to our blog. We are here and ready to listen!